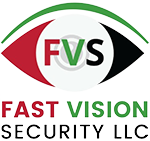 Fast Vision Security LLC (Approved/Registered in SIRA)
Business Details
Business Description:
Fast Vision Security LLC is one of the reputed CCTV & Security Alarm Company which has qualified Engineers / Technicians trained from Dubai Police Academy in CCTV & Alarm System. Mr. Tahir is the Managing Director of the company and with his efforts the Fast Vision Security LLC has a big name in Dubai Market specially in the Gold Souk, Jewellers, Banks, Money Exchange, Hotels & Shopping Centres etc.
Fast Vision Security LLC is selling, supplying & installing the CCTV / Security Alarm system with police connection and issuing maintenance agreement which is required by Dubai Police for the renewal of trade license at very competitive price with world class quality service.
FVS LLC Sell - Digital Video Recorders (DVR) (4 channel, 8 channel and 16 channel), Time Attendance & Access Control Machines, LCD Monitors, CCTV Cameras & Accessories like Dome Camera, Box Camera, Color OSD Camera, Zoom Camera, IR Waterproof Camera, Super Wide Dynamic HDV, Color CCD Bullet Camera, High Speed Dome Camera, CCTV Lenses, CCTV Brackets, CCTV Housing, CCTV Power Supply, Alarm System, Lock & Detectors, Metal Detectors / Walkthrough Gates, PIRs, Vibration Detectors, Door Contacts, Panic Buttons, Outdoor Sirens, etc.
Products:
CCTV Security System, Security Alarm System, Time Attendance & Access Control, PABX & PA System, Metal Detectors / Walkthrough Gates
Services:
CCTV Security System, Security Alarm System, Time Attendance & Access Controls, PABX & PA System